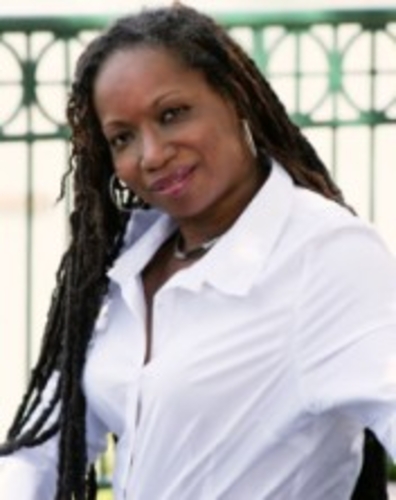 Building Colorful Characters by Rachel Berry
The Literary Bones of a Story, Part 9
Excerpt from syndicated column at SORMAG.com
While the kiddies have once again adorned their book bags, sharpened their pencils, and packed those colorful notebooks to return to school, you, too, wordsmiths, should head back to the good ole classroom of yesteryear. It's time to take a walk down Memory Lane.
What for? you ask. To remember and reacquaint yourself with the characters that daily tickled your funny bone or made life miserable for you. Yes, it's time for a virtual class reunion. Surely you can rummage through those school-day memories of your great classmate pickings to conjure up some unique character ideas for your upcoming stories. Let's unzip your gym bag of words and watch who jumps out.
First stop, English 101. Sit back down again and smell, see, and feel the even-toned atmosphere of the crowded classroom. Hear the air conditioner hum and remember Warren, the goofy redheaded boy with freckles that wore huge glasses, had a pocket full of trinkets, at least four pens clipped to his overall vest, but made straight A's so Brandon, the curly-headed, not-so-bright football jock who reeked of handsome and muscles, sat right behind him every test day and peeked over his shoulder for answers. Remember the blood-rush on his face the day he realized his failing grade was Warren's silent revenge?
Envision ruby-lipped Jessica, your preppy classmate with long legs that were borrowed from a running horse. Venture back to the day she was voted in as class president and see her glide down the main hallways as students leaned against their lockers, watching her strut knee-high boots, a long, silky hair swing, and wearing a perfect size zero jean and jacket set. Her wave as she passes mocks that of a queen passing through town—until she trips—a dance she'll never live down.
Picture bone-thin Ms. Lacey, a popular teacher who was always fashionably dressed in vintage outfits of earth colors and a flaming bush of sun-red hair, standing with both ears plugged during morning announcements as the office clerk's cheery voice was frequently interrupted by the abrupt and fuzzy crackling of the loud speaker. Watch her chicken-bone fingers habitually circle the air in a wrap motion holding her bubble gum after she blew a huge bubble, and then shoved it back in her mouth momentarily before sticking it under her chair as you and the entire class watched.
Push open the double doors to the cafeteria. Remember that circus? See Miss Claudette again, the lunchroom monitor, four-nine in height, two inches of dyed blond hair, and resembling a double wide trailer with more rolls than a bakery. Even her cotton stretch pants show the lumps of skin that hang below her belly. Yet a smile she wore every day like the mustache that colored her upper lip. Remember wondering why fire never sparked as she wobbled along on her kissing thighs?
The frenzy of school-day characters, their clothing styles, unique physique shapes, trademarking smells, and voice music are endless when you put yourself back into the past and swamp your senses with thought.
Never overlook the settings that made the teachers come alive or deem meaner than a barnyard dog. Was it the noisy, loud, and rude class that made Mrs. Stanford yell, veins bulging and eyes baseball size, followed by a stern slap with her ruler to her desk that unintentionally overruled her new and well fitting outfit? When finally quiet settled across the crowd, someone made a noise likened to a squeezed balloon, forcing the room back into a flurry of laughter again. Remember the spitballs that spiked the air during that conversation frenzy while determined humans tried to outtalk the other between loud laughter that twined a joke or two?
Remember their faces, their stiff or sudden body movements? Envision where they were sitting or standing.
The creating of colorful characters also takes on motion and evokes action as well. A situation or event can drop an ordinary and plain character in a colorful event which paints different shadows and hues on them as well. A room full of vibrant conversations, loud laughter, or heated arguments will always seize people to look, act, and appear bolder than if they were demurely sitting or quietly talking. Creating a mood of suspense and drama will certainly liven up the drabbest of audiences.
Shoot a bullet in the air and make people run for survival or escape to a safer place immediately livens up all of your actors. Remember it's not only a character's vocation, location, or how he looks, sounds, or walks that bring him to bold life, but also the actions and activities he engages in as well.
Take time to remember the class bully, the class clown, the school nurse, basketball coach, science teacher, gym teacher, office staff, janitor, the cutest girl and handsomest boy, the classmates that were often picked on, the gangly boy in the class, the pudgy girl who sat next to you, the best and worst dressed, the ones most and least likely to succeed, the prom queen and king, your class valedictorian. Who was the smartest, and who stayed back? Who seemed to have the most problems? Who inspired you? Who were they? What characteristics caused them to play the role that they did in your school's world at that time? What colored the situations you all found yourself in? Answering these questions will help you remember their character, and you can have fun mixing and matching, adding and subtracting, their characteristics.
And now that you're back in math class, think about the classmates who sat next to you, behind you, and in front of you. What did their hair look like from the back? What shape were their heads? Did their ears stick out? Did their bodies move in different ways when you approached them head-on or from behind? Which hand did they write with? What did their posture communicate? How did their voices sound behind you when they spoke? Distant? Muffled? When certain people walked past you, how did they smell? Offensive? Flowery? If they often bumped your chair when they passed, was it from inattentiveness or meanness? These things might seem trivial to you, but as a writer, you realize that detail is very important if you're going to create true-to-life characters and realistic situations to put them in.
In gym class when it was cold, were more people covered in goose bumps and hunched over sitting on the bleachers waiting for teacher instructions, or did most people grab some type of a cover to blanket themselves with? If so, how were they wrapping it around themselves? Like a cocoon?
Can you remember what the lab or nurse's office smelled like? Did the odor of formaldehyde or rubbing alcohol perfume the air? Did your stomach revolt at the odor? How did the climate feel in the library and auditorium? Was it a hallowed experience? How were the students sitting in those two places? When most students stood around in a conversation, did they invade each other's personal space, or did they protect their own space?
Did the people who formed cliques or best-friend groups seem alike, or were they all uniquely different?
Remembering all these details will also help when you're writing descriptions for your narration parts.
Okay, you've been detained long enough. How about creating a small group of school-age high-society friends, say … three men and two women, best buddies with very different personalities, nationalities, and talents. They all share the blessing of wealth while their parents spoil them immensely. They decide to go into business together after obtaining their college degrees. But then … life happens and one decides that traditional lifestyles are holding her back, and she confesses to the group that she's having a s*x change. Another decides to give up everything and seek nirvana by living a simple life among a primitive, bone-through-nose tribal group in the deep, dark jungles of the Amazon that he recently saw on the Discovery Channel. Can you imagine the scenario and drama that follows such revelations and how they color each of these characters? Well, then, last tag—you're it!
Wordsmiths, remember to e-mail me with your creations and I'll post them here for all to meet and utilize. For your gifting, I'll post a picture of your latest book and a link to your Web site.
Pens up! to building colorful characters the write way.
About the Author
Rachel Berry has been gifted by our creator to be many things; on the list of these blessings are daughter, caregiver, wife, mother, grandmother, sister, best friend, aunt, published author & poet, motivational speaker, radio talk show host, mentor, columnist and community leader.
She has been a government employee for 24 years. Rachel is the founder and president of Black Pearls United INC. (an African American sister-circle) which was founded in 2000. Readers can find more of her articles at SORMAG, click here:
http://sormag.blogspot.com
Berry is also an alumni member of Toastmasters International where she has earned her CTM and has been awarded as Toastmaster of the Year.
Rachel is proudly promoting her books adult and YA books: A Slip In The Right Direction (YA), 'From The Heart And Heat Of Me.' and her novel 'Family Pictures:' the family saga of two women with too many secrets and the up and down relationships they have with those people they call family.
To arrange speaking engagements e-mail her at: admin@blackpearlsunited.org. For book signings please e-mail her at rachelwrites2@yahoo.com. To preview and buy her books please visit her web site at:
http://www.lulu.com/RachelBerry,
and
http://www.rachelberry.webs.com.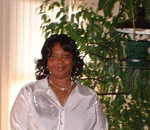 Posted By: EDC Creations
Wednesday, October 13th 2010 at 9:13AM
You can also
click here to view all posts by this author...