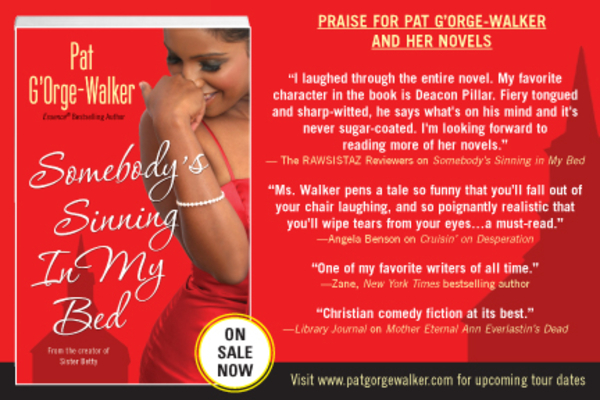 Authors Supporting Authors Article
by Essence Best Selling Author Pat G'Orge-Walker
Reprint August 15, 2009
First, I'd like to thank ASA for the opportunity to support a common cause. It's important that authors come together, for the greater good, which is ... supporting literacy and our craft.
Having said all of the above....Why can't we come together?
It is important that we share news, experiences and every so often-- give a literary hug to one another. How do we do it? I'd like to give an example.
In the mid to late 1990's I was blessed to create friendships with online Guru's such as Dr. Maxine Thompson, Delores Thornton and Dr. Rosie Milligan. I mention those three although there were several others. However, for the purpose of this piece...they're the standouts.
Dr. Maxine Thompson: Without so much as a face-to-face meeting with many of the authors at that time she freely shared information. Long before there was the Dr. Maxine Thompson radio show, there was the Maxine Thompson's "Black Butterfly" newsletter. In that newsletter, she freely shared promotional ideas, marketing strategies, and most importantly, secrets to the craft of writing. Notice I said, "Free."
Delores Thornton: Delores Thornton created the first Nationwide Authors Support Group. She made it her mission to help self-published authors gain entry into libraries, Independent bookseller lists, as well as hosting online Writing Symposiums.. She encouraged authors nationwide to send their promotional items to each other for distribution wherever they went. In doing so authors on one side of the nation could have authors on the other side promote their books along with their own. And, it was done long before the rise in gasoline and air travel. It was done to handle a need for greater cross promotion and exposure. There were also large posters created with the bookcovers of many authors. Those posters were displayed at various events. "Free"
Dr. Rosie Milligan: Dr. Rosie Milligan was and is a "One Stop" for self publishing. She does everything from writing syndicated columns reflecting the current atmosphere for self-publishing as well as how to navigate the precarious industry lane to success. She's also the owner of Milligan Bookstore on Manchester Avenue in Los Angeles, CA. Every year, Dr. Milligan hosts the "Black Writers On Tour" event. It is an event where there is no stone left unturned on the self-publishing landscape. Although there is a registration fee for the event... the wealth of knowledge and contacts far exceeds the initial layout.
**Note: It was because of Dr. Milligan's generosity and need to help self-published authors that my initial "Sister Betty, God's Calling You" short story book landed a major publishing deal. Dr. Milligan took the initial book and placed it in our Ingram catalogue to ensure it's exposure.
Pat G'Orge Walker can be reached via email at: pat248@aol.com or sisterbetty@sisterbetty.com. She is published by a major publishing house (Kensington/Dafina). Her websites are:
www.patgorgewalker.com,
www.myspace.com/sisterbettycomedy
and
www.sisterbetty.com
Feel free to contact her for interviews, live readings or book discussions.
Books by author Pat G'Orge-Walker
APOOO Bookclub Review
Title: Somebody's Sinning in My Bed by Pat G'Orge Walker
Author: Pat G'Orge-Walker
Apooo: 5; Amazon: 5
Heading: God's Divine Forgiveness
Author Pat G'Orge-Walker penned a novel that demonstrates God's divine forgiveness, even in the midst of the messiest lives. In Somebody's Sinning in My Bed, things do not look like they will ever again be normal in the lives of Chyna and her sister Janelle after the death of Chyna's husband, Reverend Grayson Young. Usually the death of a leader scatters the flock, but upon the good Reverend's death, the higher echelon of New Hope rallied together to save their "good" reputation and remind the church they needed to go back to the "ole time way."
Chyna had enough to contend with upon her husband's untimely death, but the reappearance of someone from her past yet connected to her sister, Janelle, brought up past hurts, unforgiveness and battles with emotions once believed to be dead and buried. To top it all off, First Lady had to figure a way to deal with the threats (yes threats) coming from the Pastor's Aid Committee and all they were throwing her way. But someone should have reminded those folks about messing with God's woman and hindering what He was doing in Chyna's life. God will move folk, kill them, if necessary.
In steps Deacon Pillar to help Chyna, Janelle and all the mess that was created and brought to the open in order to experience God's divine forgiveness. Sometimes the hardest thing in life to do is forgive oneself. Deac always knew what to say, even when he was not supposed to say it.
I really enjoyed Somebody's Sinning in My Bed, a story that I found timely for this day as it is presented in God's Word, "He that is without sin among you..." I recommend this book to everyone, especially those who need to learn the real meaning of forgiveness; God addresses all parties involved. -- Review by Sharel E. Gordon-Love, APOOO BookClub
Buy the books online here:
Black Expressions
Barnes and Noble
Borders
Amazon.com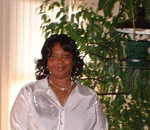 Posted By: EDC Creations
Friday, October 30th 2009 at 5:05PM
You can also
click here to view all posts by this author...